The chair of the House Oversight Committee on Monday requested information from the U.S. Secret Service related to visitors at President Joe Biden's Wilmington, Delaware, home, as the congressional panel investigates Biden's handling of classified documents from his time out of office.
On Friday, the FBI conducted a voluntary search of Biden's Wilmington residence and found six more items consisting of documents with classification markings, some from Biden's time as a Delaware senator and some from his vice presidency, Biden's attorneys and federal authorities have said.
Those discoveries add to other classified materials found since November at Biden's home in Wilmington as well as an old office of his in Washington, D.C.
The documents all appear to have been retained after Biden left office and before he was elected president.
In a letter on Monday to Secret Service Director Kimberly Cheatle, Rep. James Comer, the oversight chair, requested all documents and communications related to visitor information at Biden's residence from Jan. 20, 2017, to the present.
"According to Secret Service personnel, the Secret Service 'does generate law enforcement and criminal justice information records for various individuals who may come into contact with Secret Service protected sites,'" Comer, R-Ky., wrote.
He asked that any relevant documents be turned over by Feb. 6.
In a statement, Secret Service spokesperson Anthony Guglielmi said the agency "is in receipt of a letter from the House Committee on Oversight and accountability and it is currently being reviewed. As with any request from Congress, the Secret Service will respond to the Chairman."
Last week, Comer wrote to the White House chief of staff Ron Klain seeking visitor logs to the Wilmington home dating from Biden's inauguration to the present, with a deadline of Jan. 30.
The letters were sent as part of the House Oversight Committee's broadening probe into Biden's handling of the classified documents.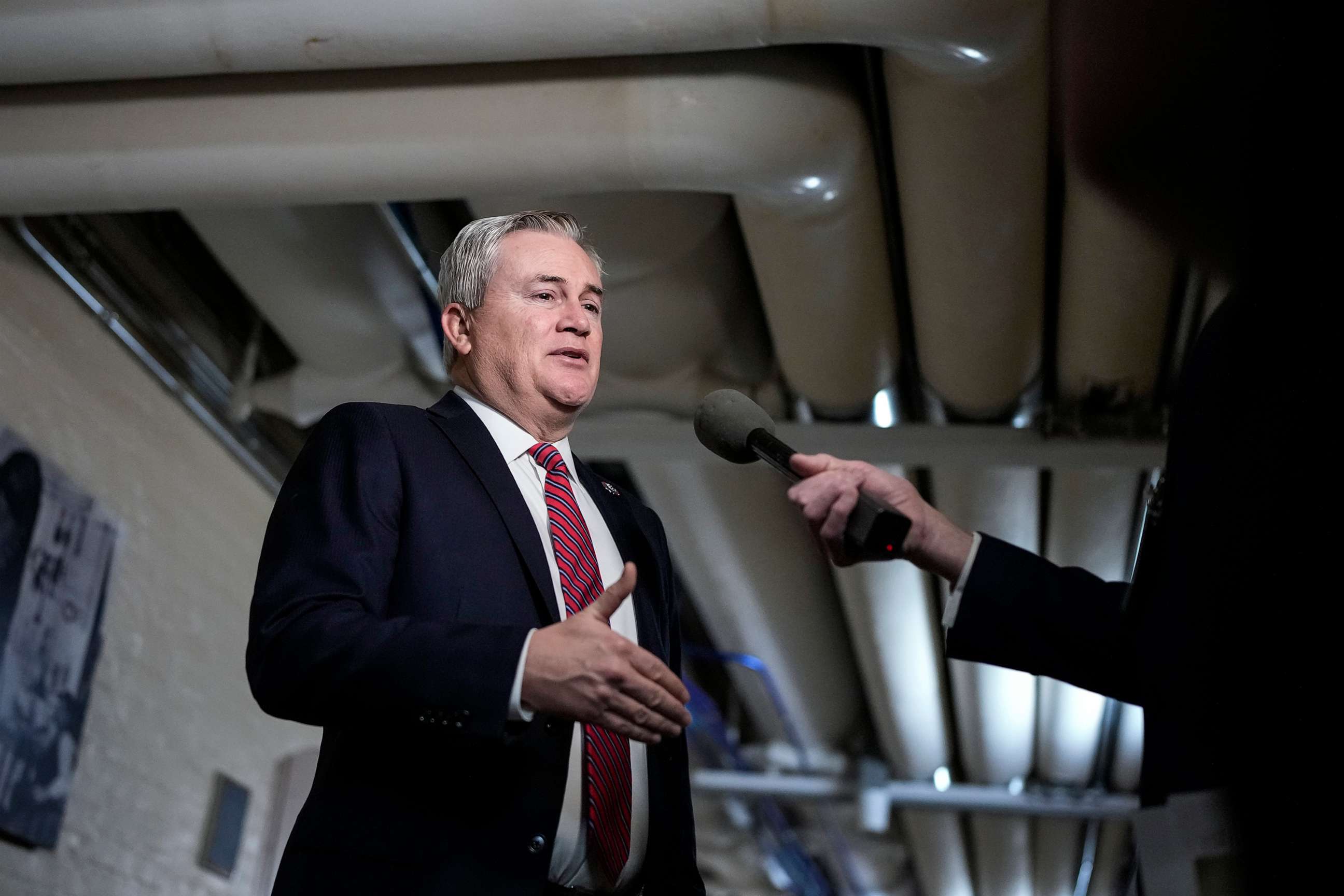 The committee is also seeking all documents related to the search of Biden's homes "and other locations by Biden aides for classified documents," Comer wrote last week.
"President Biden's mishandling of classified materials raises the issue of whether he has jeopardized our national security," he wrote. "Without a list of individuals who have visited his residence, the American people will never know who had access to these highly sensitive documents."
The White House counsel's office has since said that Biden doesn't maintain visitor logs for his private residence, though they noted that he revived public visitor records for the White House after President Donald Trump chose not to release them.
Biden's attorneys have stressed that he is cooperating with the Department of Justice and the National Archives and moved to quickly return the classified documents after they were found.
The FBI search last week was also consensual.
"We are confident that a thorough review will show that these documents were inadvertently misplaced, and the President and his lawyers acted promptly upon discovery of this mistake," Biden's lawyer Richard Sauber has said.
A spokesperson for the White House counsel's office on Sunday did not rule out the possibility that Biden's other home in Delaware, in Rehoboth Beach, could be searched.
"We're being totally cooperative with DOJ as they move ahead on this. So I want to be very careful not to talk about potential investigative steps," Ian Sams said.
Sams also said, "We are going to be working in good faith with Congress as they conduct legitimate oversight of our administration" -- but he again criticized Comer for having said his House panel would not be focusing on Trump's own alleged mishandling of classified documents while out of office.
As oversight chair, Comer previously sent a request for further information to the White House and the National Archives as part of the House investigation.
In a letter this month to White House counsel Stuart Delery, Comer asked the White House to provide all documents that were retrieved in November from Biden's former office at the Penn Biden Center, a Washington, D.C., think tank.
The Oversight Committee sought a list of those who had access to Biden's personal office; all documents related to the handling of classified documents, including by Biden's lawyers, and the status of their security clearance; and all documents between the White House, the Department of Justice and the National Archives, Comer wrote.
He asked for those documents by Monday.
None of his letters were accompanied by a subpoena.
Comer wrote to the National Archive's acting archivist, Debra Steidel Wall, asking for similar materials.
In his letter to Wall, Comer took issue with the delay in learning about the documents found at Biden's office, suggesting it "raises questions about political bias at the agency."
He requested that his committee staff be able to interview the National Archives general counsel, Gary Stern, and its director of congressional affairs, John Hamilton.
In a subsequent letter responding to Comer, Wall wrote that the Archives had begun their search for the information the committee requested relating to the Biden documents and advised they would need to consult with the Department of Justice on the release of any such records.
An Oversight Committee spokesperson said last week that their Tuesday deadline still stood and they anticipated moving forward with interviews of National Archives officials.
Attorney General Merrick Garland on Jan. 12 named Robert Hur as special counsel to investigate Biden's handling of classified documents before he was president.
ABC News' Luke Barr, Ben Gittleson, MaryAlice Parks, Lauren Peller and Molly Nagle contributed to this report.