The suspect accused of shooting and killing eight people at a mall in Allen, Texas, earlier this month "fixated on mass shootings and held views consistent with racially or ethnically motivated violent extremist ... ideologies," according to a new bulletin released Wednesday by the Department of Homeland Security.
ABC News has previously reported the suspect in the Allen, Texas, mall shooting had tattoos of Nazi symbols on his body, and on a call with reporters, senior DHS officials told ABC News the shooter in Texas had a "neo-Nazi ideology."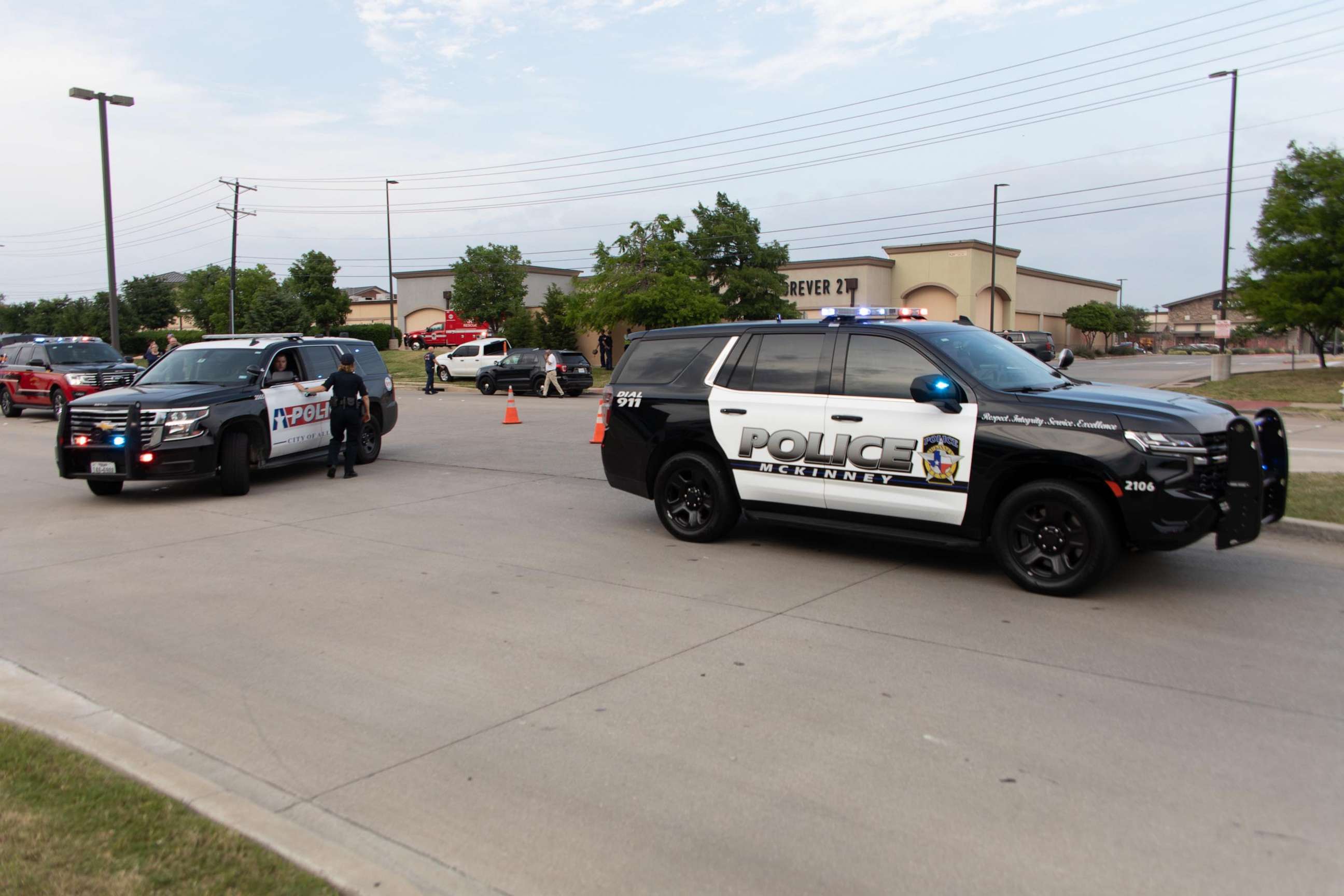 "Recent tragic events highlight the continued heightened threat environment our nation faces, and these threats are driven by violent extremists who seek to further their ideological beliefs and personal grievances," said DHS Secretary Alejandro Mayorkas.
Officials said it is a pattern they have seen in the United States and internationally.
"It is something unfortunately that we are seeing with greater frequency," a senior official said. "And not just here in the United States, but it's something that seems to be gaining frequency internationally as well."
The bulletin says the U.S. is in a "heightened threat environment."
"Lone offenders and small groups motivated by a range of ideological beliefs and personal grievances continue to pose a persistent and lethal threat to the Homeland," the bulletin says. "Both domestic violent extremist (DVEs) and those associated with foreign terrorist organizations continue to attempt to motivate supporters to conduct attacks in the Homeland, including through violent extremist messaging and online calls for violence."
The updated National Terrorism Advisory System (NTAS) bulletin says the coming months could be dangerous.
"Factors that could mobilize individuals to commit violence include their perceptions of the 2024 general election cycle and legislative or judicial decisions pertaining to sociopolitical issues. Likely targets of potential violence include US critical infrastructure, faith-based institutions, individuals or events associated with the LGBTQIA+ community, schools, racial and ethnic minorities, and government facilities and personnel, including law enforcement," it said.
In particular, officials said that a candidate who casts doubt on the election system "would contribute to the potential of violent acts."
Other incidents that were mentioned in the bulletin are the Nashville Christan school, plots against power substations and foreign terrorists who "continue to use media to call for lone offender attacks in the West, condemn US foreign policy, and attempt to expand their reach and grow global support networks."
Officials said that while they didn't include it in the NTAS, they are concerned that violent extremists could still target the border because of the rhetoric they are seeing online.