An eighth person was rescued overnight from a partial apartment building collapse in Davenport, Iowa, officials said, adding that no one appears to be missing.
More than a dozen people self-evacuated when the six-story residential and commercial building partially collapsed on Sunday afternoon, Davenport Fire Chief Michael Carlsten said.
"It felt like there was an earthquake, or somebody had rammed a bulldozer into the building," Linnea Hoover, a building resident and journalist at ABC Davenport affiliate WQAD, told ABC News.
"I can't describe the shaking. It felt like the ground was going to fall out from under me," Hoover said.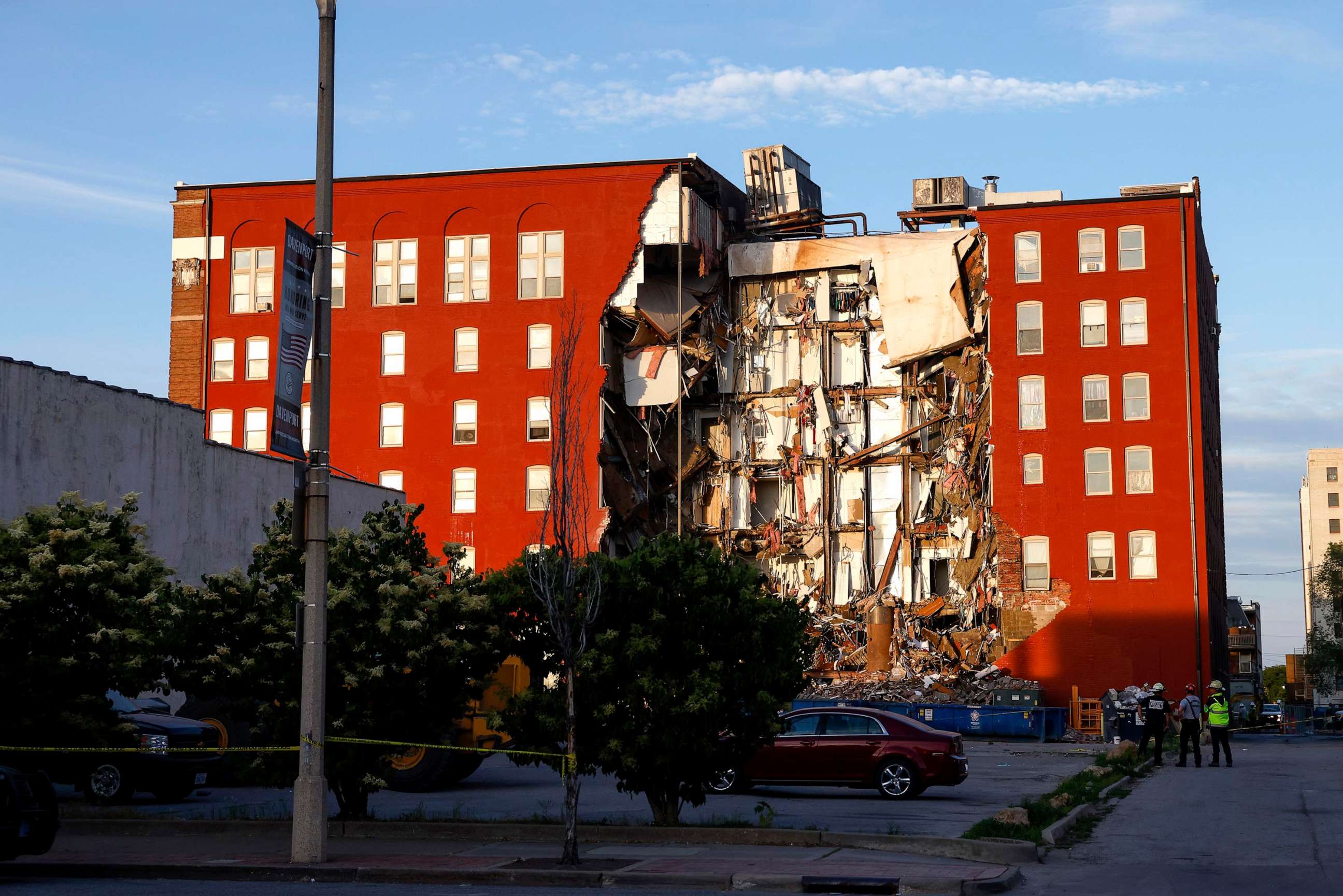 Seven people were rescued from the site on Sunday and the eighth victim was extracted overnight, officials said Monday morning. That victim is recovering at a hospital in unknown condition, officials said.
No deaths have been confirmed and there's no credible information that anyone is missing, officials said.
Hoover said she saw rubble, smoke and dust in the stairwell as she evacuated the building.
Once outside, she said she saw people running and screaming.
The cause of the collapse is unknown, officials said.
The building remains unstable and residents aren't allowed back inside, according to the city.
The building is set to be demolished on Tuesday morning, city officials said.
ABC News' Alex Perez, Andy Fies and Ahmad Hemingway contributed to this report.