After a mother and daughter were found fatally stabbed inside their Virginia home in 2007, investigators were struggling to find the clues that would lead them to a suspect.
There were no signs of forced entry into the home shared by Angelique Goyena, 35 – nicknamed Angel -- and her mother, Vonda Goyena, 74. But two weeks later a letter was sent to police from Chicago by someone claiming to have killed the women because Angel rebuffed his advances.
"The act of the killing was not enough. Essentially, the killer is reliving it and writing this letter, so that is highly unusual," Norfolk prosecutor Phil Evans, who investigated the case, told "20/20."
Another letter taunting detectives was sent to police from Michigan, and detectives didn't have any immediate leads. Everyone who had keys to the house had an alibi, including her fiancé, David Wayne Hoshaw.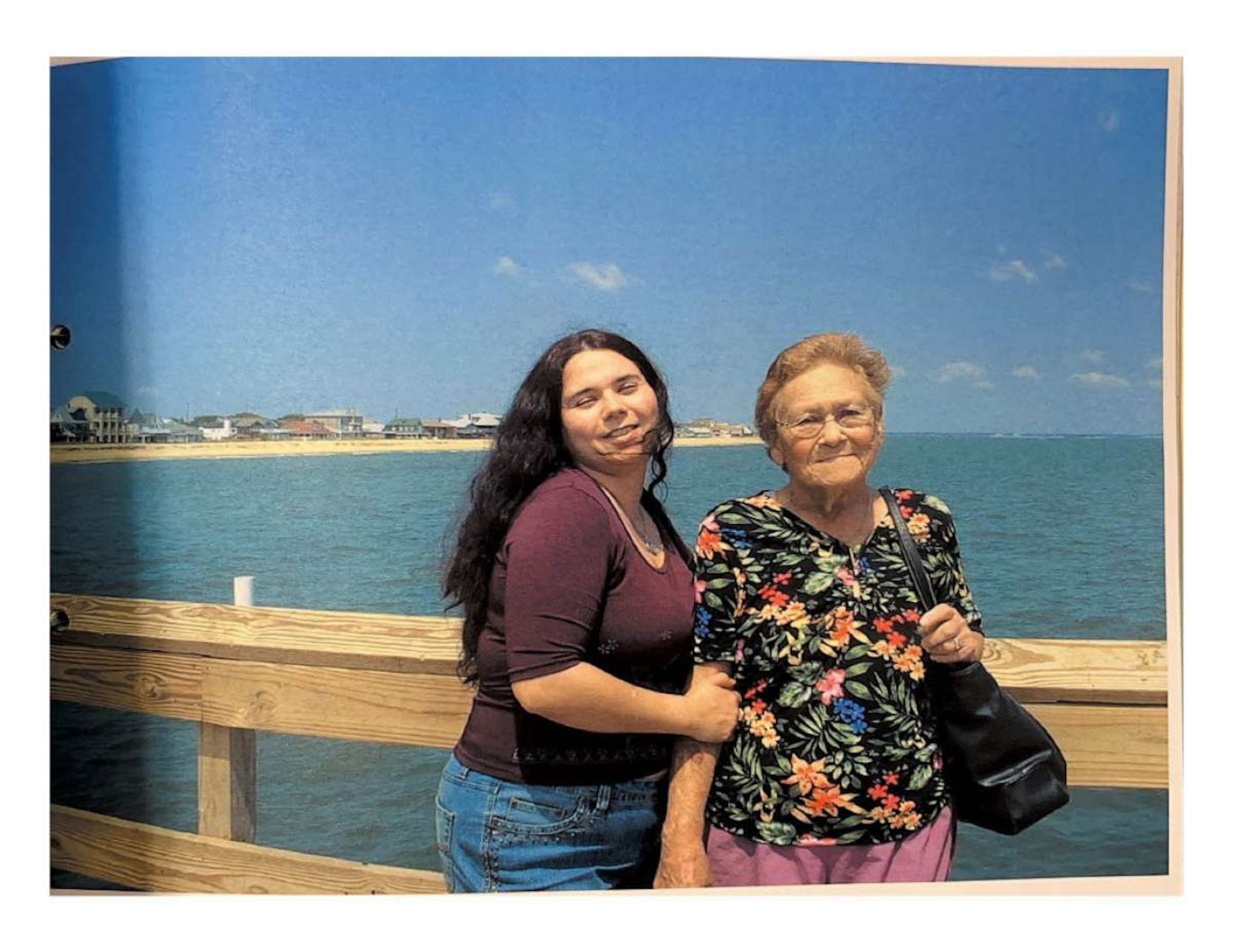 But once detectives started taking a deeper dive into Hoshaw's romantic life, they discovered a dark past, a clandestine affair and other secrets.
"20/20" will explore the nearly three-year manhunt and court case that brought Hoshaw to justice in an episode airing Friday, Feb. 17, at 9 p.m. ET and streaming on Hulu the next day.
It will feature interviews with investigators, the Goyena family and the suspect's own ex-fiancée -- who inadvertently helped authorities crack the case in a police interrogation room.Hoshaw met Angelique Goyena online in 2006 and, six months later, proposed to her.
Evans said that detectives interviewed Hoshaw shortly after the Goyenas were murdered and he had what looked like an airtight alibi -- he was attending a Boy Scouts weeklong campout roughly 80 miles away with his 12-year-old son from a previous relationship. Hoshaw seemed to be safe, but investigators and Goyena family members said they were still suspicious.
Angel Goyena's sister Yolanda told "20/20" that Hoshaw was uninterested in their wedding planning and was physically and emotionally distant in the months leading up to her death.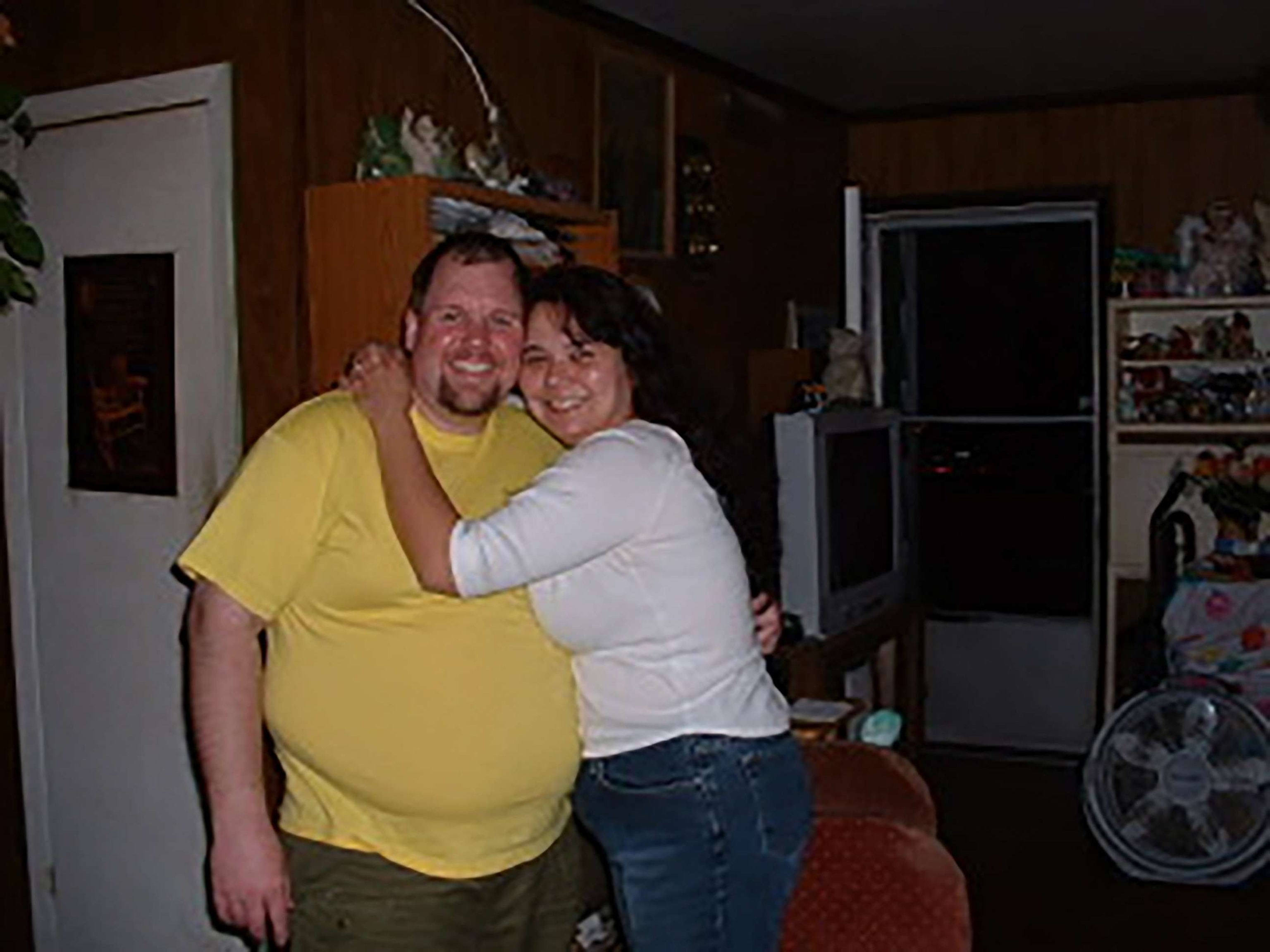 "Angelique would tell me, out of the clear blue, that he'd have a look on his face, like he was disgusted with her. And that would really bother her," she said.
The family would later learn that Hoshaw was seeing another woman at the time, named Amanda. She has asked ABC News not to use her last name.
Angelique Goyena's siblings told "20/20" that Hoshaw never attended her funeral service and immediately left town to relocate to Michigan and move in with Amanda. They became engaged.
Rick Malbon, a Norfolk detective who investigated the case, told "20/20" that Hoshaw's relationship with Amanda had developed to the point that he was using her name as a password on his computer.
In an exclusive interview with ABC News, Amanda told "20/20" correspondent Ryan Smith that Hoshaw explained that his ex-girlfriend had been murdered. He was upset, claimed he had broken up with her and was adamant that he wasn't involved with her death.
"He said he was cleared, and he was ready to go start his life, so I believed him," she said.
Malbon, however, said Hoshaw's stories and alibis didn't add up. Despite being on a Boy Scouts camp out the night of the murders, it was conceivable that he could have left late that night , committed the murders and returned by morning without anyone noticing his absence, according to Malbon.
"David Hoshaw became like an onion in the case. The more you peeled him back, the more strange information came out," Evans said.
"We looked at everything that David Hoshaw did, or a lot of things that he did before the homicide and after the homicide," explained Det. Malbon.
Detectives would learn of Hoshaw's dark and disturbing history of abuse and deception through his former wives.
Investigators followed the paper trail of David's cell phone records and credit card receipts to build a circumstantial case, placing him in the vicinity of the post offices on the exact dates when the two taunting letters had been mailed.
Detectives arrested Hoshaw in 2009 after a grand jury indicted him on murder charges. Amanda, who was pregnant with their second child, was in the house when officers handcuffed him and brought him to jail.
"I didn't even get time to even process anything. I mean, it was just like I was thrown in an alligator pit and I needed to fight my way out of it, " she said.
Amanda would be critical in breaking the case.
When Malbon interrogated Hoshaw, David again denied both killing the mother and daughter and later, mailing the letters to police.
He was allowed to speak to Amanda alone in the interrogation room; investigators, however, were listening behind a one-way mirror.
Hoshaw confessed to Amanda that he killed the Goyenas because he wanted to break up with Angelique Goyena, saying then "I got crazy."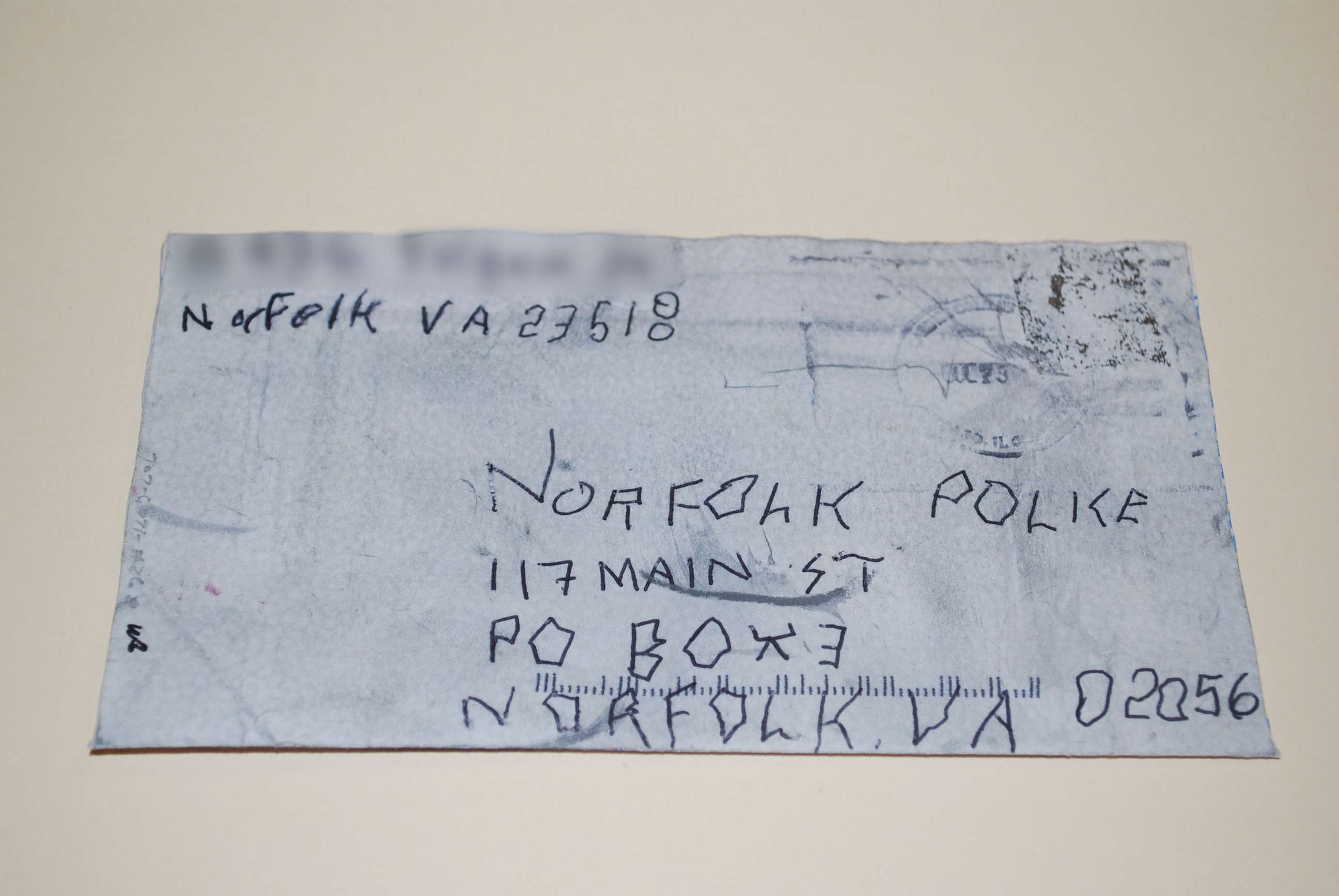 When Amanda asked about the letters sent to the police, Hoshaw admitted to mailing them.
"That was stupid. I was trying to get him off of my back," he said during the recorded conversation.
"He said enough to Amanda to strengthen my case. I couldn't wait to come out and call Phil [Evans, the district attorney]," Malbon said.
On the strength of the circumstantial case built by investigators, Hoshaw pleaded guilty on Oct. 5, 2010, to two counts of first-degree murder and was immediately sentenced to two life sentences without parole.
Amanda conceded she still feels hatred toward her former fiancé for the pain he caused, not just to herself and their children but also to the Goyena family.
"He lied about him being in a relationship with Angelique. So he got me into the circle and then he got rid of her, murdered her because basically of me. ...I'm feeling horrible for them," she said.
Yolanda Goyena said the family is still grieving their loss nearly 16 years later, but they will always cherish Angelique and Vonda's spirit.
"It's taken me years to get to this place. I just think of them very fondly, my mom's incredible sense of humor. And Angel, just gosh, Angelique was a gift to our family," she said.